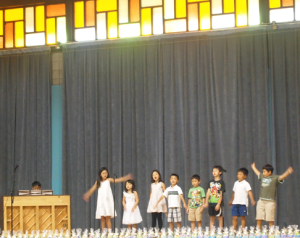 Our children Sunday school class meets from September to May each year. If you are interested in having your kids attend the class, please contact the church office (303-428-7963) or meet with Brenda Schroder, CSS teacher, for more information. Children ages 3 through 12 come together each Sunday to learn about the Bible. Activities are planned to help the children learn weekly lessons in faith and thankfulness.
Registration:
To register your child/youth for the upcoming Sunday School year, please fill out the following forms and mail them to our church office; attention Christian Education.
To be a volunteer with Children's Ministry, please read and fill out the following forms and deliver them to the church office. Our Christian Education director will follow up with you personally.